Nothing says a job is well done better than praise from our clients
We're pleased to share with you the positive feedback we have received:
"Stephanie was amazing and very on top of all the details and vendors from the very beginning and checked in with me throughout the entire wedding planning process. My wedding had a few things not go as planned (not her fault at all), like rain/bad weather/etc and Stephanie and her team took care of everything. I highly recommend her to any bride. Thanks again! "
– Sheila, Bride
"We can't even begin to say how perfect or unbelievably helpful Stephanie and her team were for our wedding. Hiring Stephanie and her team was by far the best decision we made for our wedding. Communication with Stephanie was easy- she was always available! You could call her, send her a text or email her and she was readily available and always had an answer. She made me feel like I was her only bride and she had all of the time in the world for me. Leading up to the wedding, Stephanie came to multiple meetings with our vendors. She always arrived early to the meetings, and then during the meetings she allowed us to speak our mind but also helped guide us in the right direction with her experience and expertise. It was great to have Stephanie working with the vendors, because she was always polite and yet could be firm when needed.
The day of the wedding, we simply could not have done it without Stephanie and her amazing team. The day went seamlessly and that is all due to Stephanie and her team. She orchestrated all of the vendors to be in the right place at the right time and she oversaw all of the set up for the wedding down to the little details. Her assistants were right by her side helping and even tied little bows on our 200+ napkins the day of the wedding! Any problems that arose she handled with ease and professionalism. Our wedding day Stephanie provided us with exactly what we were looking for—the wedding of our dreams, but also the stress-free peace of mind to enjoy the day, knowing that everything was taken care of.
We sincerely thank you, Stephanie and your assistants for your hard work, knowledge, and dedication; we could not have done this without you and we are incredibly grateful."
– Katie and Dan
"Stephanie and her team at Tres Chic Events are beyond amazing!! My mom, new husband and I hired Stephanie in November 2013 to help us plan our September 2014 wedding. Stephanie is smart, organized, creative and professional. She got my vision immediately and helped find all the little details that add to the day. She was mindful of our budget and recommended vendors that fit our vision and price point. She goes above and beyond in every way and makes you feel like you are her only bride! Her staff on the day of the wedding was priceless, especially since our wedding morning was a little stressful. They made sure everything worked out perfectly. Their support, organization and passion for what they do made our day so special. We got a ton of compliments about how seamless our day was and that is to her credit. I could go on forever about how amazing Stephanie is!!! The best investment you can make for your wedding is Stephanie and her team! You won't be disappointed 🙂 Thank you Stephanie and Trés Chic Events for everything!! "
– Diana, Bride
"Stephanie and her team at Tres Chic Events are truly amazing and go above and beyond for their clients. My husband and I got married this past June at Studio 450 in NYC, an all white raw loft space. The entire event was a major undertaking and the best decision we made was to hire Stephanie. As a PR vet myself, I have planned numerous events large and small but knew I needed someone exactly like me to pull off my dream wedding. I worked alongside Stephanie for months bouncing ideas off of her, showing her different tablescape options, fabrics, cakes and she always lead me down the right path or just re-assured my decisions. She was always there! On the actual day, Stephanie and her team nailed the execution. As I mentioned, the venue was  a raw loft space, so everything had to be rented, from the tables/chairs/linens down to the salt/pepper shakers–we even brought in custom soap and candles for the bathrooms. There were a million and one moving pieces and I honestly was never worried because I knew it would be flawless with her team by my side. Stephanie was literally my eyes and ears the entire day and we wouldn't have been able to pull off our dream wedding without her and her fabulous team."
– Rachele, Bride
"The BEST Money I Spent On My Wedding! If you are on the fence about whether or not to hire a wedding planner or day of coordinator for your wedding, DO IT! And make sure that it's Stephanie, the owner of Trés Chic Events. Thank god I had Stephanie helping me with the wedding process. She was professional, fun and has amazing style. If not for her, I can confidently say my wedding would not have been as amazing as it was, and would definitely not have gone so incredibly smooth. Stephanie was so organized, she had every vendor in the right place at the right time, took control of situations that needed to be handled and made my day amazing. I never knew about one single issue that arose, and got to enjoy my entire day because of her and her staff. Stephanie and the staff at Trés Chic Events are fabulous, they really make you feel like a bride and they get the job done!"
– Taylor, Bride
"Could not have done this without Stephanie! My parents and I said this countless times throughout the planning of my wedding. Everyone tries to tell you how much goes into planning a wedding, and nothing can really prepare you for it. Add to the fact that I live in New Jersey, my parents in Maine, the wedding was in Connecticut, and we had only 9 months to plan. None of this was an issue to Stephanie. The minute we signed with her, I felt like we were her only client and that I was the most important bride to her. I had answers to my endless questions immediately via text, email, and phone. I work a very long day managing other people's projects so I rarely have time for my own projects. Stephanie gave me fantastic recommendations, made the calls, set up the appointments, and met me for every appointment – photographer, cake, DJ, florist, hair, tuxes, rehearsal locations – you name it, and she was on top of it. We spent very efficient days together hopping from appointment to appointment since it was a trip for me up to CT each time. I always felt complete confidence in every vendor; every cost; every detail of this wedding because I knew Stephanie only works with the best."
Every girl dreams of her wedding and what it will be like. Mine was more than I could have ever imagined. I wasn't stressed. I wasn't worried. Every question had an answer. It snowed (quite a bit) on my wedding day and Stephanie even had boots ready for me to wear under my dress while taking pictures. She thought of every tiny detail right along with the big details. I didn't have to worry about the details. All I had to do was marry my husband and celebrate with my family and friends.
My wedding felt effortless. My wedding was gorgeous. My wedding was a blast! My wedding was exactly what I wanted. Stephanie was the key to making my wedding the most seamless, beautiful, exciting and spectacular day of my life, and I can't thank her enough!"
– Lauren, Bride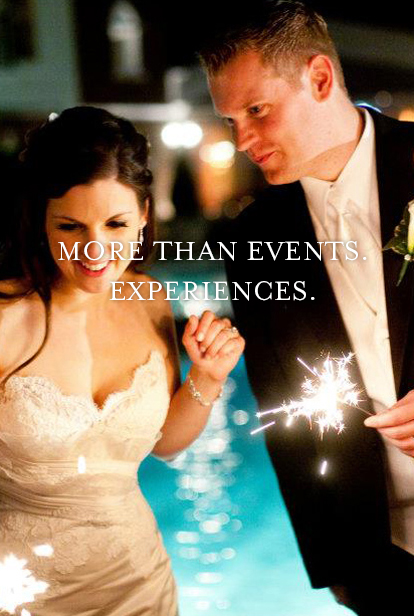 "Dear Stephanie, I want you to know how much I appreciate all that you did to help make Lauren and Tim's wedding a spectacular success. Doris and I could not have been in better hands. The venue was art-decor beautiful, a far cry from the cookie-cutter wedding reception halls. It was perfect for us, and we'd never have found it without you. Likewise, the many, many other key components you orchestrated.
As a typical father-of-the-bride (Doris told me she was beginning to think i was becoming Steve Martin), I have to admit that originally I was not convinced that we needed a wedding planner, but it didn't take long for me to realize the immense value of your advice, counsel, and help. I often think of things in terms of analogies, and in this instance I came up with this one: No one should try to explore the Amazon ( river, not website) without a professional guide any more that they should try to undertake a daughter's wedding without a top notch planner. And because I cannot think of a thing more you could have done to improve what was Lauren & Tom's magical. wonderful wedding, I have to conclude that you are a star among wedding planners.
The chorus of kudos we've gotten, not just the polite "we had a wonderful time" kind, but the "this had to be the best wedding ever" kind, is a testimony to you as much as to Lauren, Tim, Doris, and me. I think that's really what made it all work so well, we became a team and you helped us select a great group of other players – venue managers, flower/decoration specialists, music-makers, photographers, hotel managers, etc. – that made everything come together beautifully.
You are professional, delightful, and very talented at what you do and I will be honored and delighted to recommend your services to any skeptical prospective father-of-the-bride.
My deepest and most sincere thanks."
Jim, Father of the Bride
"Working with Stephanie at Très Chic Events made all my wedding dreams come true! I cannot say enough great things about her. After meeting with her I knew that my wedding was in good hands and felt confident that she would translate our vision for our special day into reality. She was very organized, attentive, kind, tasteful and professional. I was able to enjoy the months leading up to my wedding stress-free thanks to her because I knew everything that we discussed was being handled. And, our wedding day was amazing! Friends and family had a wonderful time and are still talking about how beautiful it was. I would recommend Tres Chic Events for anyone getting married. I was so thankful to have her as my wedding planner and appreciate how she went above and beyond to make our day so special."
– Sarah & Greg, Bride & Groom
"Excellent is the word I'd use to explain how great Stephanie was on the day of my wedding! I hired her for 'Day of Coordination' and she did so much more than that… Over the course of a year, with her exquisite taste, she helped me SO much: gave me recommendations on which vendors to use, told me where I could find certain things I was looking for, gave me advice on my "details" like my escort cards and guest book, and helped me plan my wedding day photo locations. She even called and confirmed all my vendors in advance so everyone knew exactly where to go and what do to!
Bottom line: The key to Stephanie's success is her amazing attention to detail. Right before the ceremony we made sure everything was placed exactly where I wanted it and the decoration was to my liking. Throughout the day of the wedding she was with me every step of the way and as a result I was worry-free. I don't know what I would have done without her! I highly recommend Stephanie for wedding planning needs. She's a great person and fantastic to work with!"
– Alyson & Chris, Bride & Groom
"I can't tell you how pleased I was with your services. You really are a true professional and made my families biggest moment run so smooth. Thank you so much caring."
– Bill, Father of the Bride
"I worked with Stephanie while planning my wedding, and was so impressed by her! She was incredibly professional, always made herself available and had such a striking intuition for stunning wedding design. She was not only an inspiration for me, but she helped make sure every last detail was perfect on my wedding day. My expectations were surely surpassed. I am so glad I had the opportunity to work with her! "
– Jillian & Greg, Bride & Groom